Exhibition information
Exhibition Name: the 6th Changzhou International Industrial Equipment Expo in 2018
Exhibition time: May 18-20, 2018
Venue: Changzhou West Taihu International Expo Center
Booth No.: C35, C36
Exhibition information
Changzhou is located in the center of the Yangtze River Delta, facing the two cities of Shanghai and Nanjing equidistantly. It is located between the two major economic radiation circles. It is connected with Suzhou and Wuxi to form the Suzhou-Wuxi-Changzhou metropolitan area. The developed economy and advanced technology are in a leading position among similar cities in the country. The equipment manufacturing industry is a pillar enterprise in Changzhou's industrial economy. The scale of the power transmission and transformation product manufacturing industry ranks first in the country, and the construction machinery and vehicle industries are among the best in the country. And it has become a famous rail transit vehicle and component manufacturing base in East China and even the whole country, forming an industrial cluster, and becoming a domestic production base for electronics, auto and motorcycle parts. It is becoming a famous modern equipment manufacturing city with obvious domestic advantages and huge potential.
After five years of careful cultivation, CZIE has received strong support from local government departments and major industry associations. More than 600 well-known companies from more than 10 countries and regions participated in the exhibition. Famous domestic and foreign brands such as Siemens and Mitsubishi competed on the same stage. Through zero-distance contact and face-to-face communication with companies, purchasers, and suppliers, we have built a large platform for industrial product display, brand promotion, one-stop procurement, and cooperation and exchanges, and more and better share the advanced concepts of the international and domestic equipment manufacturing industry , Technology and information, to further improve the development level and core competitiveness of advanced manufacturing, which has won unanimous praise from exhibitors and purchasers. It has become a professional exhibition of equipment manufacturing industry with large scale, wide radiation, special customers, full exhibits, wide trade and fast transaction in East China.
At this exhibition, our company will have the following equipment grandly unveiled,
Welcome to the exhibition: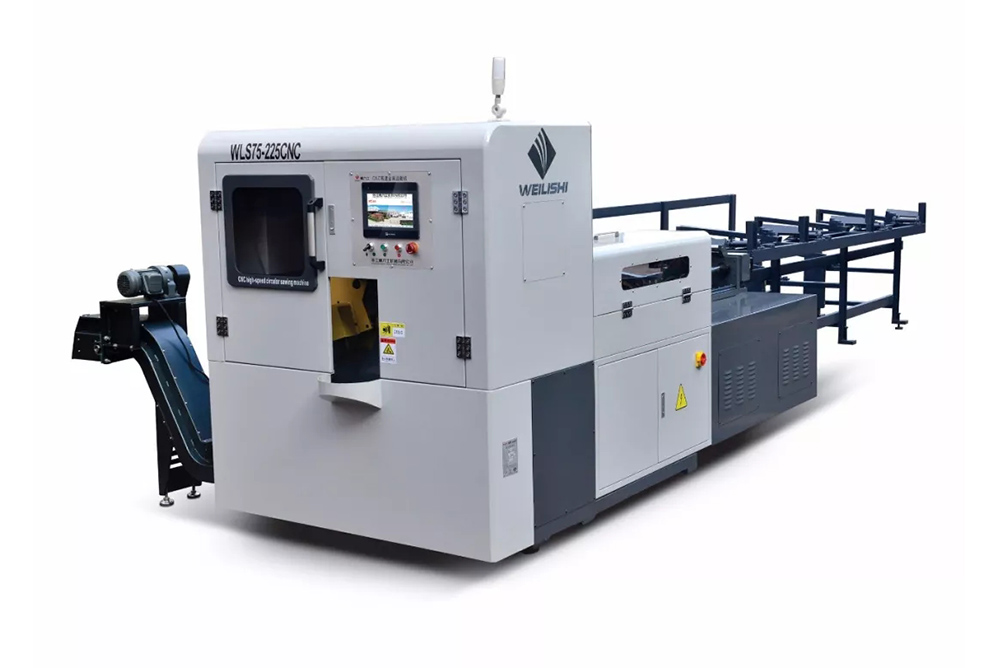 High-speed metal cutting circular saw
Efficient, precise, economical, fully automatic...
A new generation of sawing revolution!
Twin screw permanent magnet variable frequency air compressor
More efficient and energy-efficient
More stable and quieter
Horizontal metal band saw
Human-machine touch panel PLC control system
Accurate and reliable, saving saw band