Exhibition name: The 11th Zhejiang (Yuhuan) Machinery Industry Exhibition in 2018

Exhibition time: April 26-April 28, 2018
Venue: Zhejiang Yuhuan Convention and Exhibition Center (Yuhuan Modern Furniture City)
Booth number: 036,037
Exhibition introduction
Yuhuan, a typical representative of Wentai's economic model, has been ranked among the top 100 counties in the country for six times in recent years. With the help of the policy environment of reform and opening up, Yuhuan boldly broke through the traditional fishery-based economic model of island counties, and unswervingly followed the road of industrial development, forming auto and motorcycle accessories, valves and plumbing, metal products, furniture, glasses accessories, medical packaging, etc. Six major industrial clusters with national influence and competitiveness are named "China Auto Parts Industry Base", "China Valve Capital", "China Plumbing Valves and Neoclassical Furniture Boutique Production (Procurement) Base", and "China Glasses "Accessories production base" and "China faucet production base".
With the rapid development of the industrial economy in Yuhuan County in recent years, industries such as automobile and motorcycle accessories, valve plumbing, metal products, furniture, and glasses accessories are expanding the introduction of new generation industrial equipment and processing equipment, forming a huge technology and equipment demand market. , Becoming the focus of competition for domestic and foreign industrial equipment companies to open up the market.
At this exhibition, our company will have the following equipment grandly unveiled,
Welcome to the exhibition: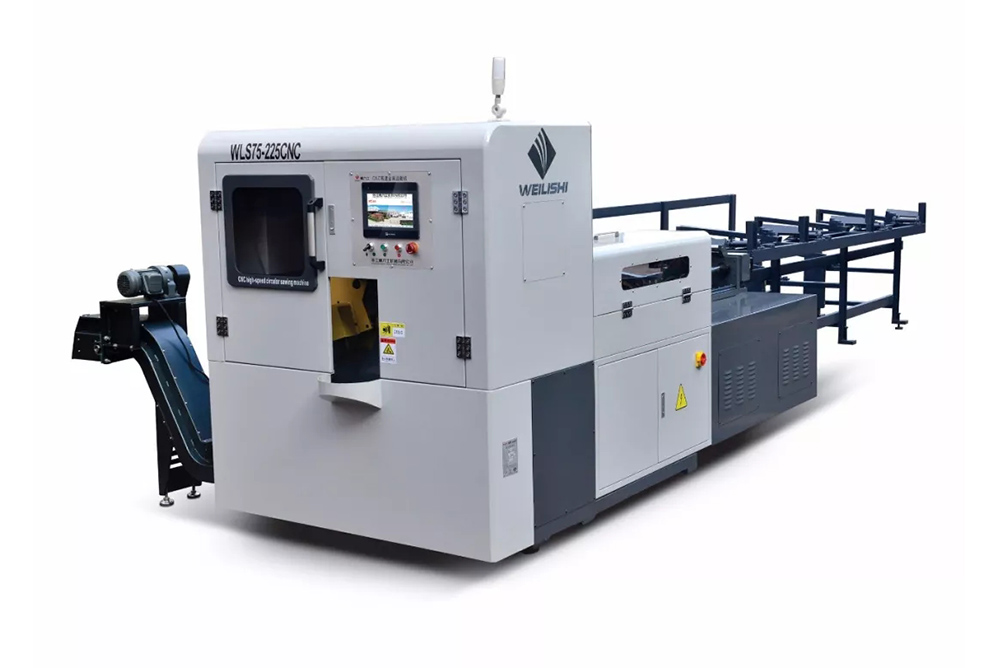 High-speed metal cutting circular saw
Efficient, precise, economical, fully automatic...
A new generation of sawing revolution!
Twin screw permanent magnet variable frequency air compressor
More efficient and energy-efficient
More stable and quieter
Horizontal metal band saw
Human-machine touch panel PLC control system
Accurate and reliable, saving saw band
Bimetal band saw blade
Introduce advanced heat treatment production equipment from Europe,
High-precision German gear milling machine, etc.,
Have a complete production line for band saw blades.
Thank you very much for your long-term support to our company. The exhibition will be launched soon. We sincerely look forward to your visit and look forward to your arrival!